Train your dog from home
With our easy to use, and fun to follow online training academy, where we use modern, science based training methods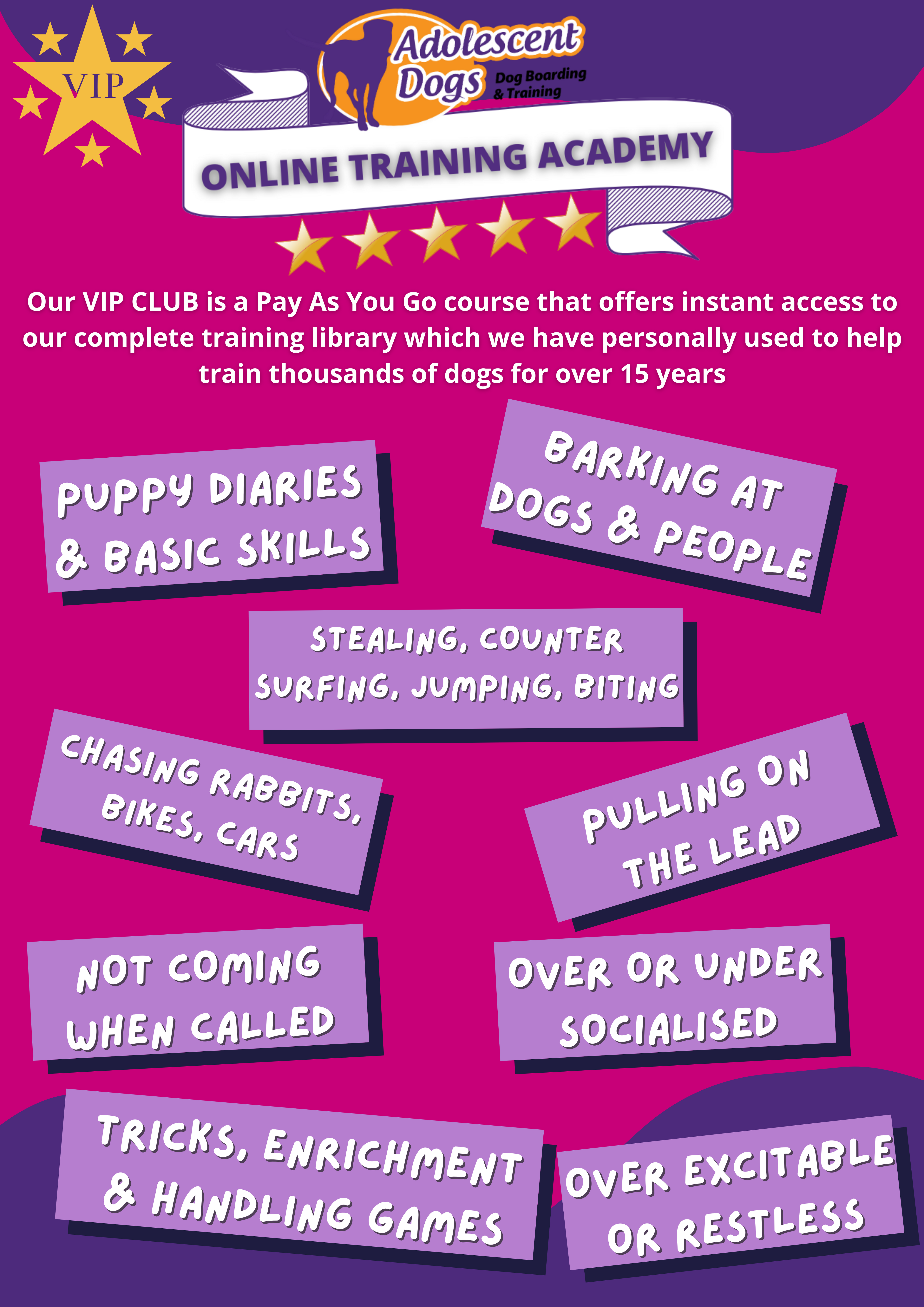 It's like having a professional trainer in your home
Our VIP CLUB is a Pay As You Go course that offers instant access to our complete training library for less than 53p per day!
We personally use these training methods to train thousands of dogs via our residential training, classes and one to one training sessions.
The training programme gives you everything you will ever need from training your puppy from day 1, to navigating adolescence and taking your dog's training right through to adulthood. We can even support you through problem solving reactivity and behavioural issues
We use novice dogs for our demos (and we'll also do Live demos with dog owners chosen from the group), so you can see how every exercise is built from the ground up, with realistic troubleshooting along the way. And as an added bonus, you'll get our expert guidance every step of the way on your own training challenges, with personal support!
Any new content we add, is added FREE of charge, so you'll never pay more!
We only train using positive, reward based training methods
ONLINE ACADEMY VIP CLUB
You'll be hard pressed to find an Online Academy that offers such an incredible amount of content, personal support & expert guidance. We train using modern, reward based training methods, and use novice dogs for as many of the demos as possible
Over 2,000 dog owners worldwide have benefited from our brand new Online Academy Platform since it's launch in 2020
You'll get access to
Instant access videos: Over 200 step by step video tutorials, including: Ultimate Puppy, Puppy Diaries, Recall, Lead Walking, Impulse Control, Reactivity, Calm Canine, Tricks, Brain Games, Assistance Tasks, Co-operative Care, Advanced Skills & More.
Monthly webinars such as Canine Socialisation, Reactivity, Surviving Adolescence, Food Rewards 101 & Real World Training
Training Challenges, including: Nosework, Calm Canine, Puppy to Pro & 24 days of Xmas
Weekly Live Q&A: come chat with us Live on Zoom every week to ask questions about your individual dogs issues
Weekly Live Demos: We work with a novice dog Live every week to cover troubleshooting, often inviting members down for a free lesson
Lectures: Easy to watch lectures giving simple solutions to common training struggles
Personal support: you'll get our personal, expert support at every step of your training journey. You can submit videos for feedback, ask questions, and get help building training plans
Worldwide community: You'll get to join our friendly and inclusive community of dog lovers from all over the world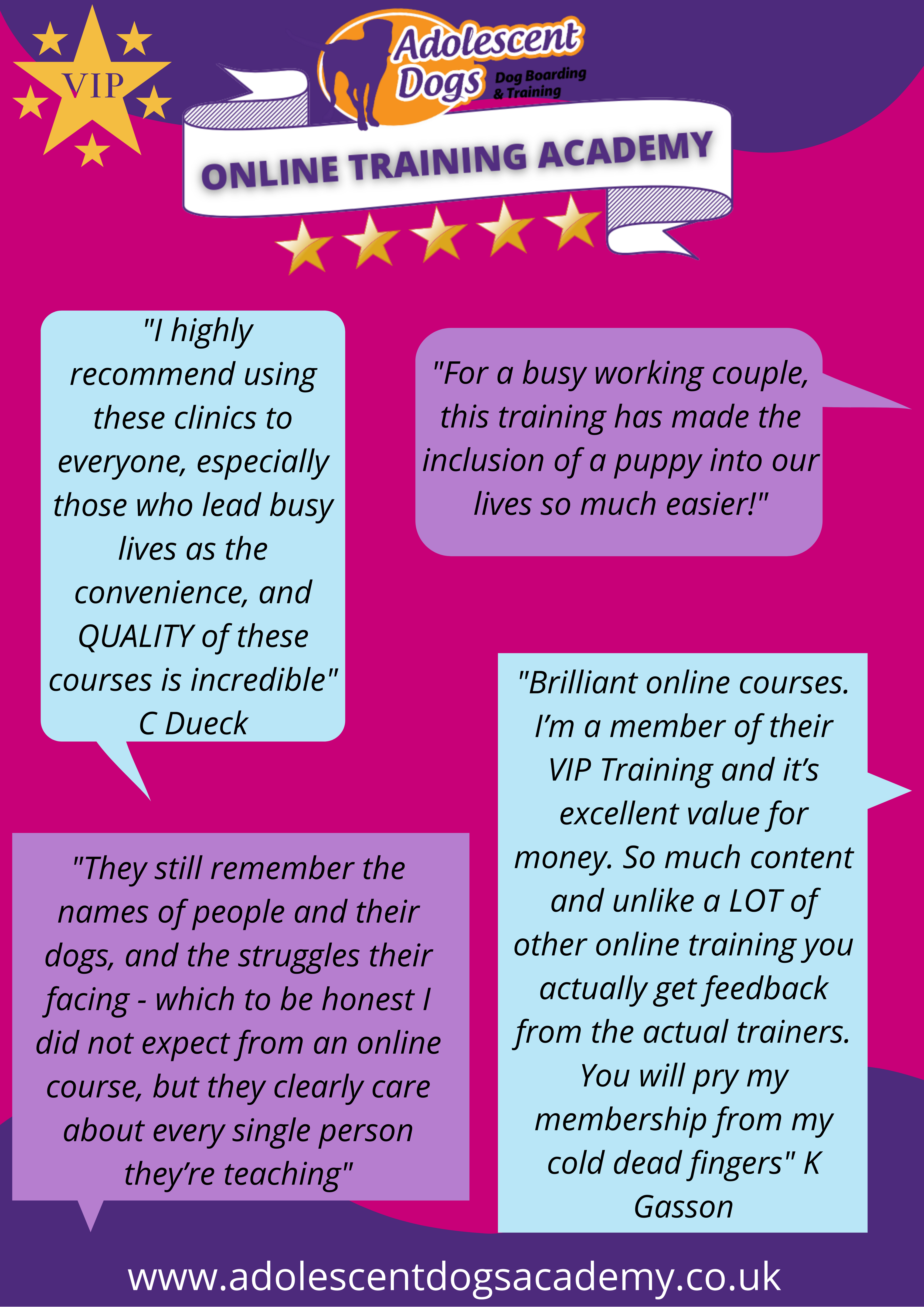 How it Works
Our Online Academy is accessible Worldwide and from any device. You can watch the videos at a time to suit you, and work through the content at your own pace.
If you can't make the Live training sessions, they are all recorded, ready for you to watch back when it suits you, so you'll never miss content!
We'll give you our personal support, helping you to build training plans each week based on your individual training goals, give you feedback on your training, and help troubleshoot any struggles
The VIP CLUB is Pay As You Go, enabling you to cancel anytime, no strings attached.
It costs less than a monthly Takeaway, so easy to fit into any budget. And we're offering ONE MONTH FREE to Blue Light Card holders
LIVE PREMIER SAT 24TH APRIL
Free to VIP MEMBERS. Available to watch after anytime.
We've selected 5 dogs to follow on their daily walk, to show you how we manage them through the challenges they face, which training exercises we use and how we decide which one to choose!
We'll follow a reactive Poodle that's scared of people and barks furiously at anyone who approaches, a reactive Terrier that chases cars and bikes, a reactive Shepherd who barks and lunges at dogs, dragging their owner behind them, a Terrier that is over excited at the sight of dogs and wants to play, screeching in uncontrollable excitement, and a working Cocker Spaniel puppy thats learning the ropes!
The perfect selection of dogs with a variety of training issues, designed to show you exactly how we implement the training around real life distractions, uncut and unedited!
This unique, behind the scenes look, will show you which training exercises we put in place, and how we select what to use as each situation presents itself, and what we do when it goes wrong!
We're offering a 40% discount to the first 10 sign ups to the VIP CLUB. Use the code FIVEWALKS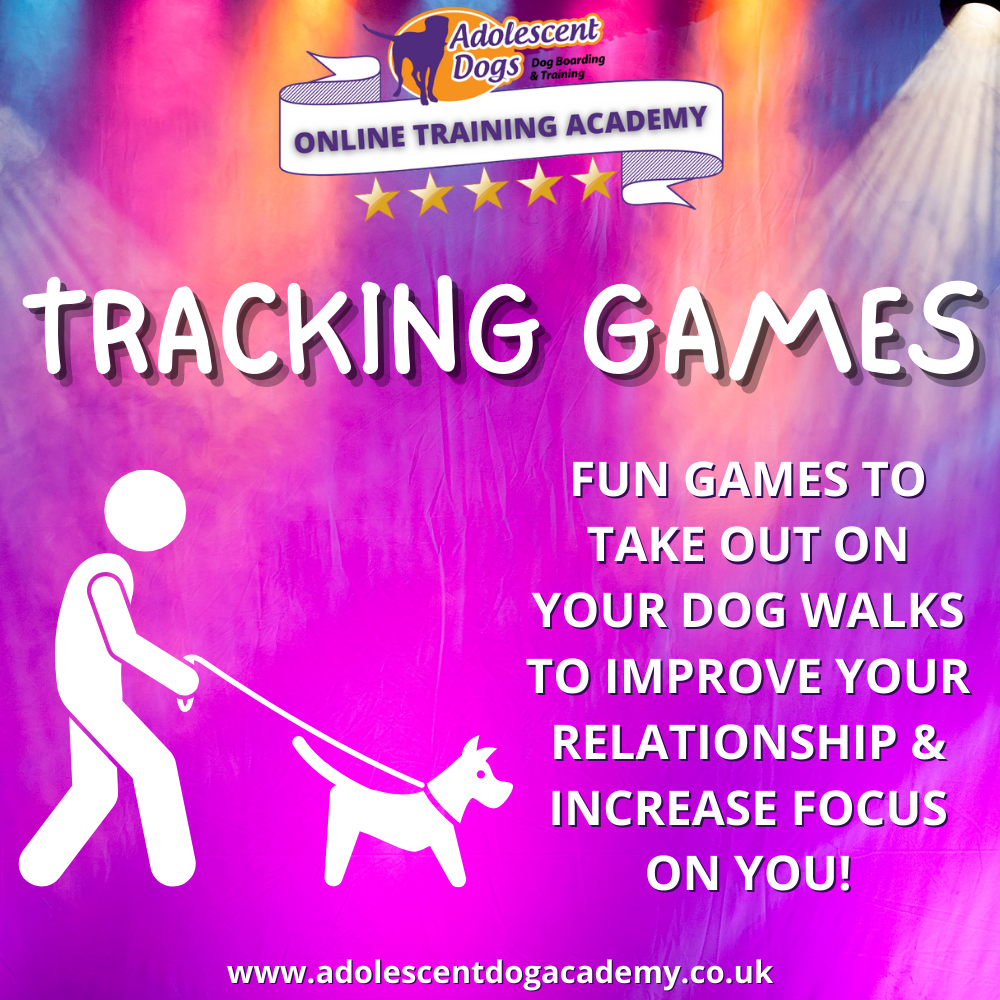 TRACKING GAMES
Coming to the VIP CLUB in MAY! Exclusive to the VIP CLUB
Fun Tracking Games that harness the power of your dog's nose to follow a track that you've laid, and to find and indicate on articles you've dropped along the way
Not only is this great fun to take out on walks to keep your dog focused and engaged on you, but it'll also come in handy if you ever lose your keys on a walk!
Perfect for complete beginners, and easy to teach to any dog! It's a great way to provide mental stimulation, which helps to create a calmer and more focused dog, who will be ready to relax and switch off at home!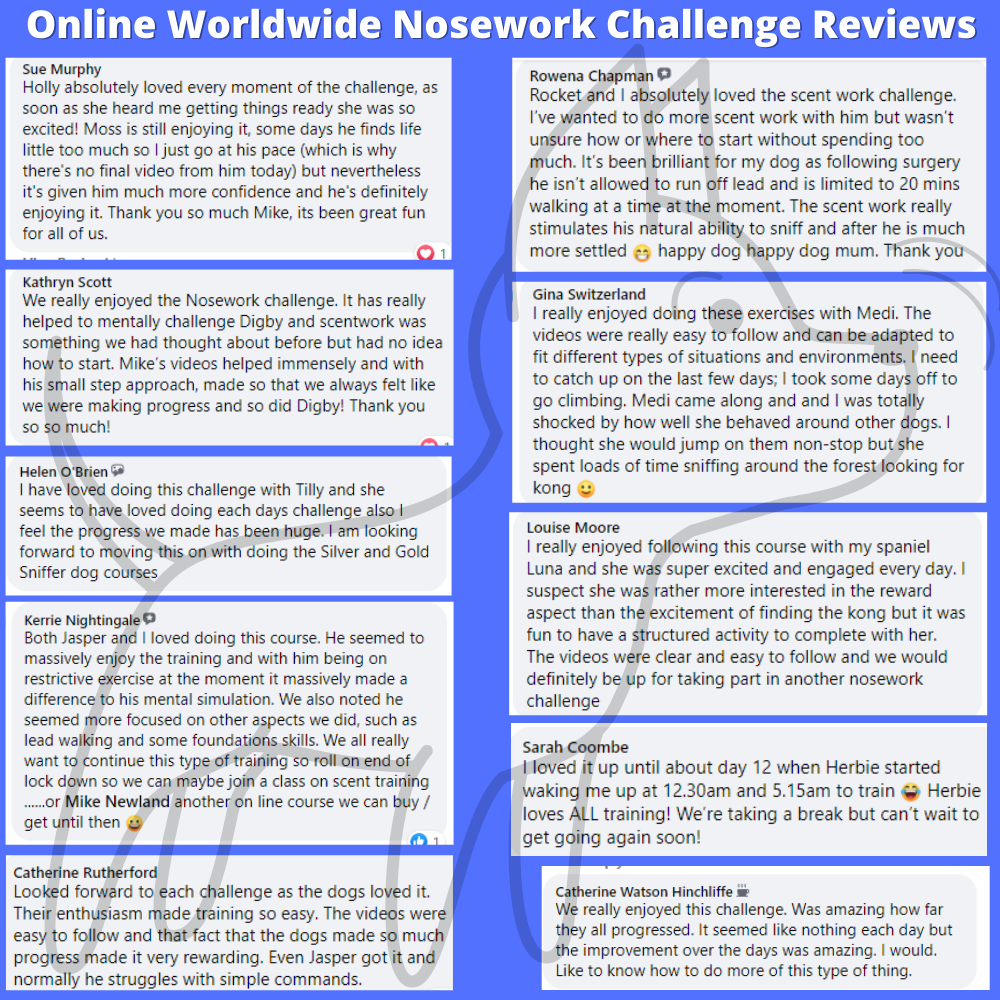 Feedback from the Nosework Challenge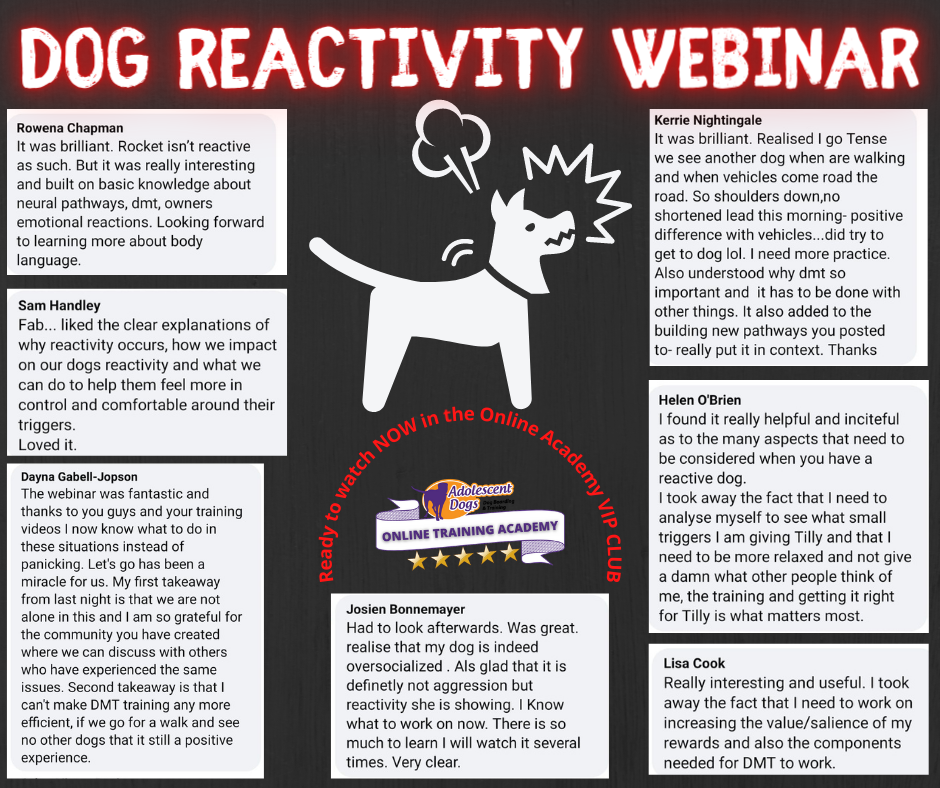 Feedback from the Reactivity Webinar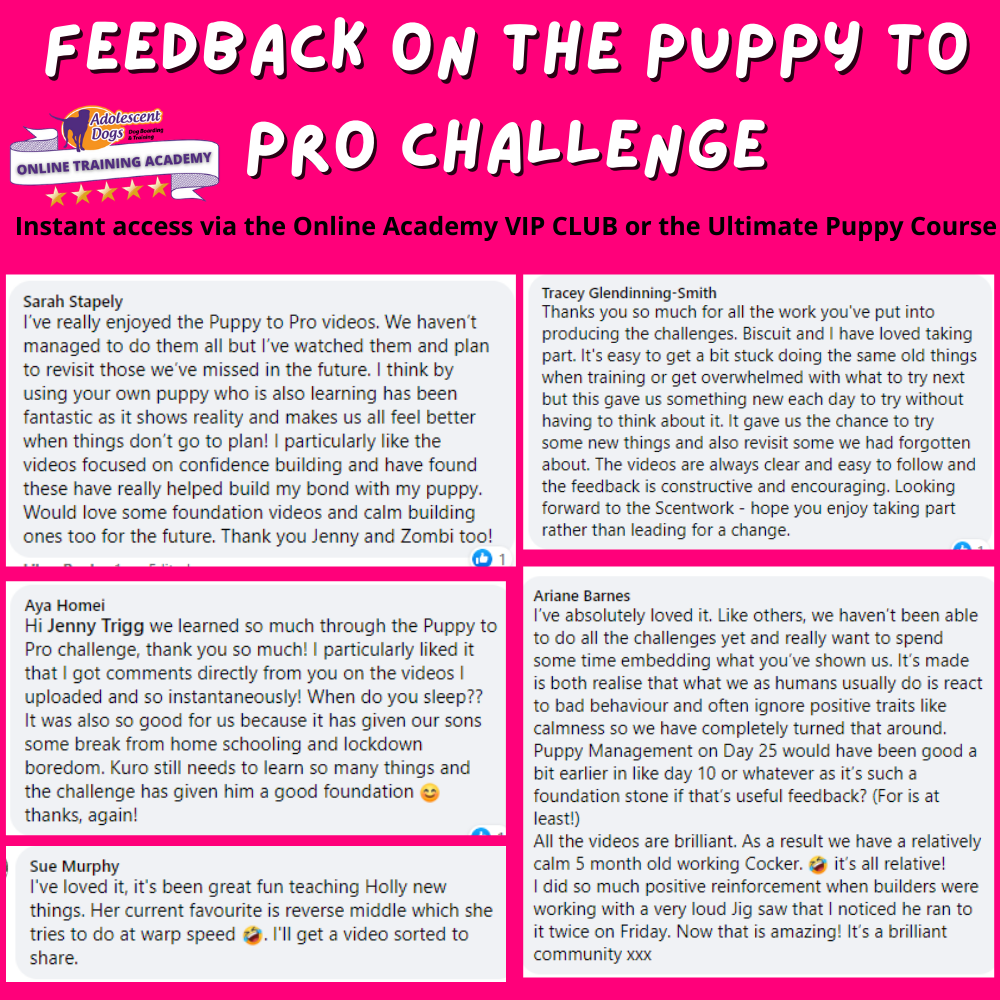 Feedback from the Puppy Challenge
Train your dog from home
With our easy to use, and fun to follow online training academy, where we use modern, science based training methods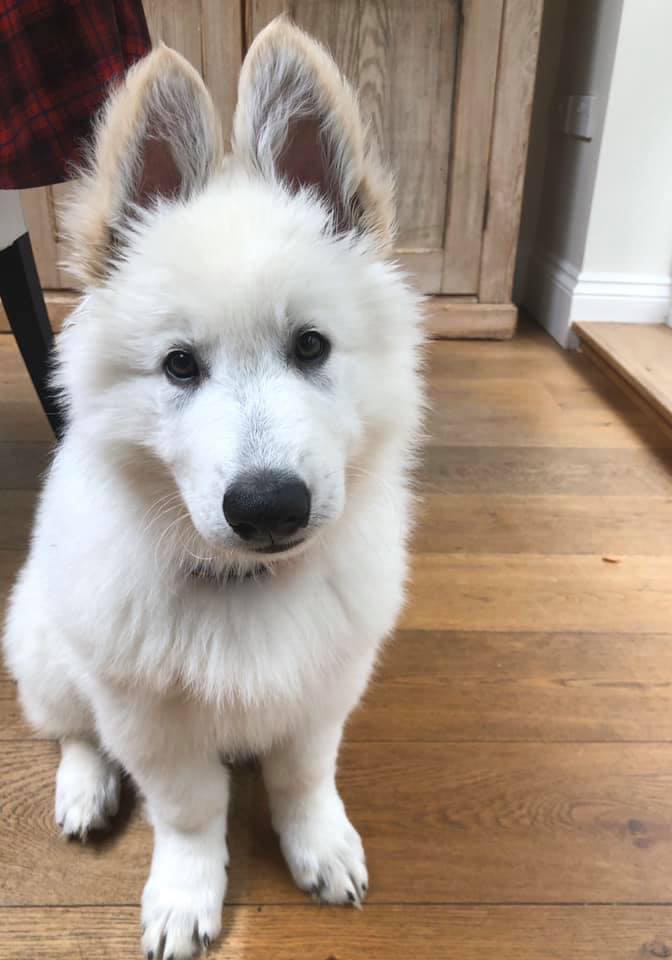 Course Review by C Croft
We cannot thank Jenny and Mike enough. Before the course started we were struggling to really make any progress or to even have any confidence. With our previous dogs, we had been to regular puppy school. We of course learned a few things but nothing dramatic. Not so with this programme.
It was transformative for me and my family. The video's make it possible to revisit the lessons endlessly, the lectures helped us learn things we needed to know, the feedback sessions picked up small mistakes we did not know had such a big impact on behaviour. In short, an invaluable four weeks. Thank you so much.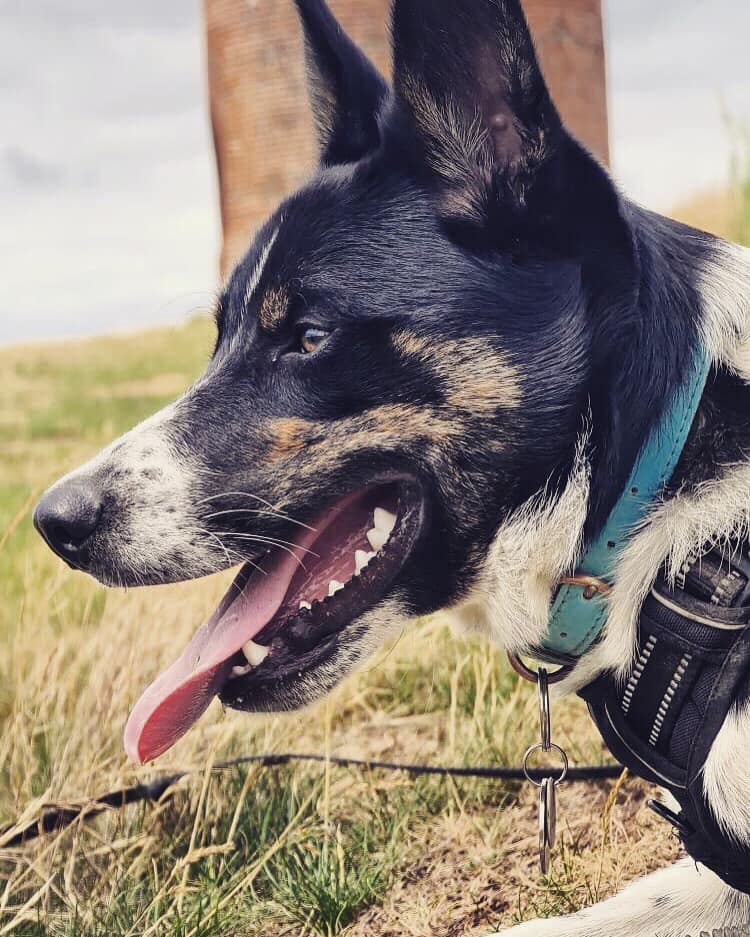 Course Review by C Dueck
 I highly recommend using these courses to everyone, especially those who lead busy lives as the convenience, and QUALITY of these courses is incredible.
Jenny and Mike are clearly very passionate about dogs, and training and even with all the people on these courses, they still remember the names of people and their dogs, and the struggles their facing - which to be honest I did not expect from an online course, but they clearly care about every single person they're teaching.
I loved the courses so much, I've already purchased another and I plan on doing every course they offer. If I could give Adolescent Dogs more than five stars, I would. Thanks so much, Jenny and Mike!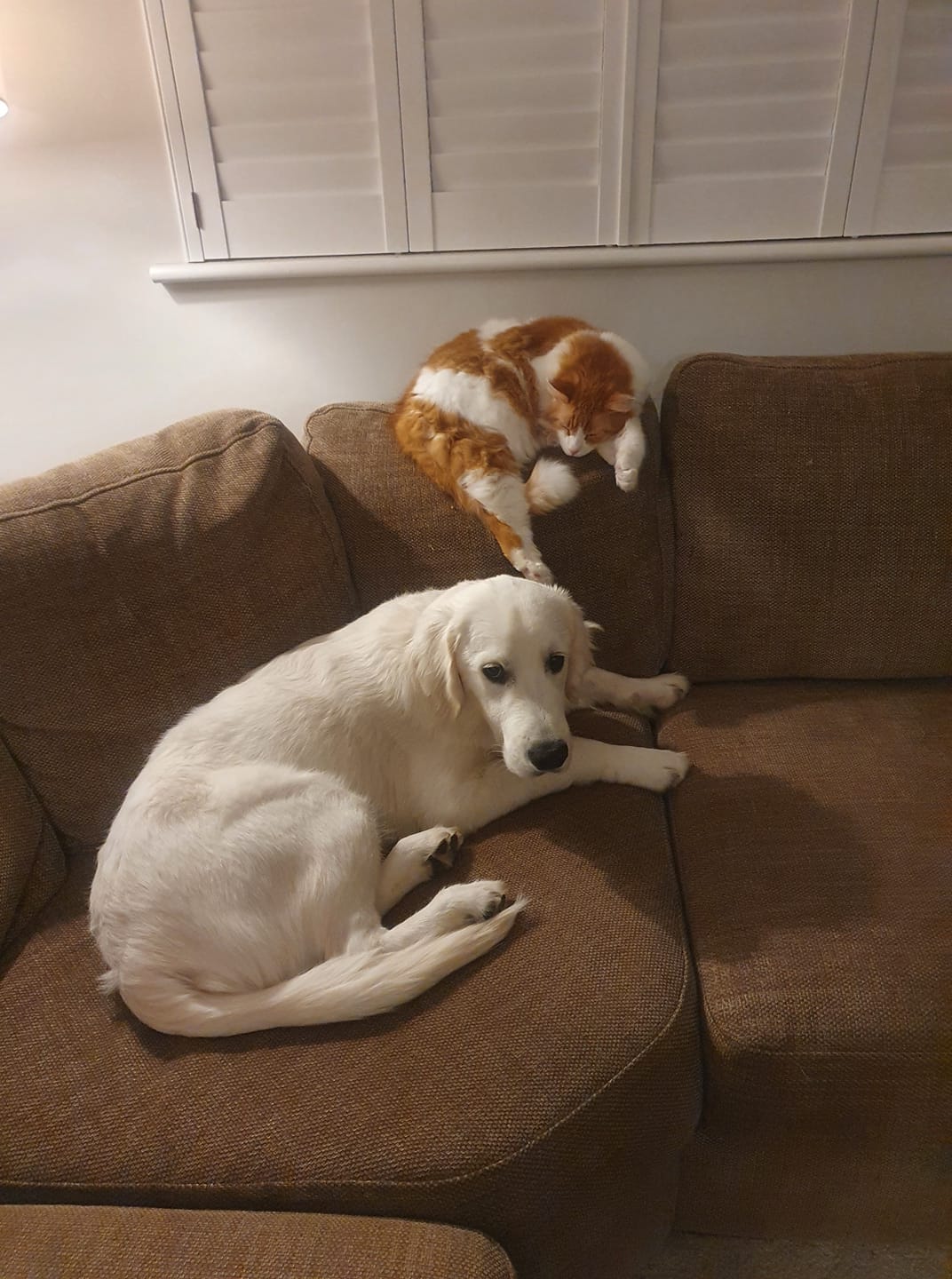 VIP Review by Kerry Nightingale
Best ever on line training and most importantly real time support. Join VIP club as the videos are soooooo helpful and break things down. The live meetings and training demos are brilliant.
Jenny and Mike make you comfortable to ask questions, to get things wrong and learning a friendly environment.
Since following their methods we have made such a difference to our golden retriever, even though we had a positive 121 trainer come to our home before lock down.
We wish we had found adolescent dogs earlier when our puppy was younger. I cannot recommend them enough, worth every penny. We adore our puppy and feel we are making a really positive investment all our futures by training with them.